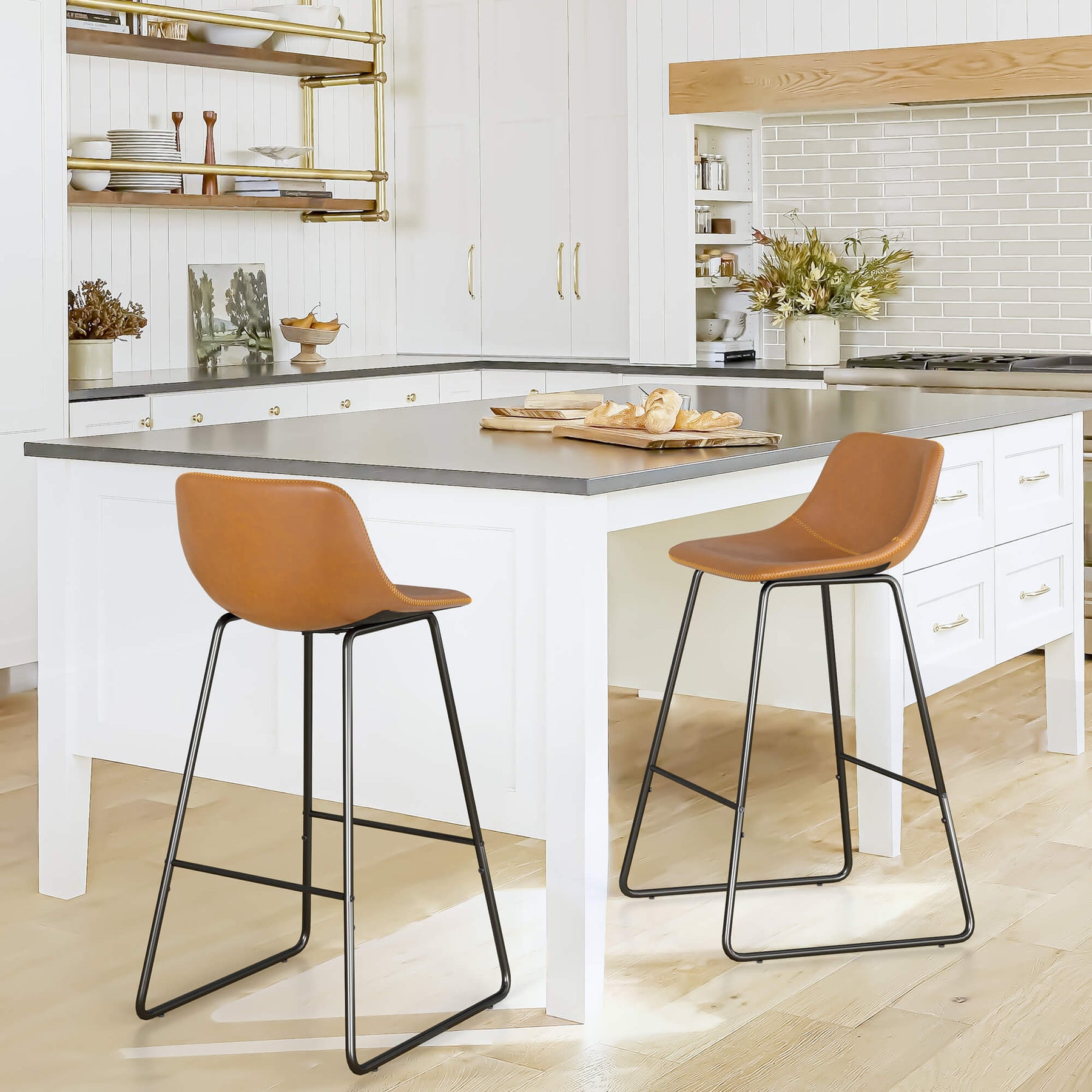 How to Choose Barstool with Different Seats For Your Kitchen?
With the growing popularity of kitchen islands and Dining Counters, the kitchen design has received more attention as well. As an essential item in kitchen and dining room, barstool styles are taken into more consideration in purchasing.
A variety of bar stools are presented in stores, sometimes we are attracted by the color or material of bar stools, but it is more important to be able to sit for a long time without getting tired, so here we will explore more from the seat style.
Backless Seat
These styles are usually upholstered with enough foam in the top of the seat to increase the softness of use, so you can easily sit in it from all angles. The  popular styles generally have round shape and saddle shape.
Pros:
- Easier to hide under a kitchen island
- Seat at any angle
Cons:
- Can't seat for a long time without back support 
If you want to try a saddle-shaped bar stool, maybe you can consider a four-pcs saddle barstool set under $270. The color matching of different upholstery and bar stool legs can better meet your needs.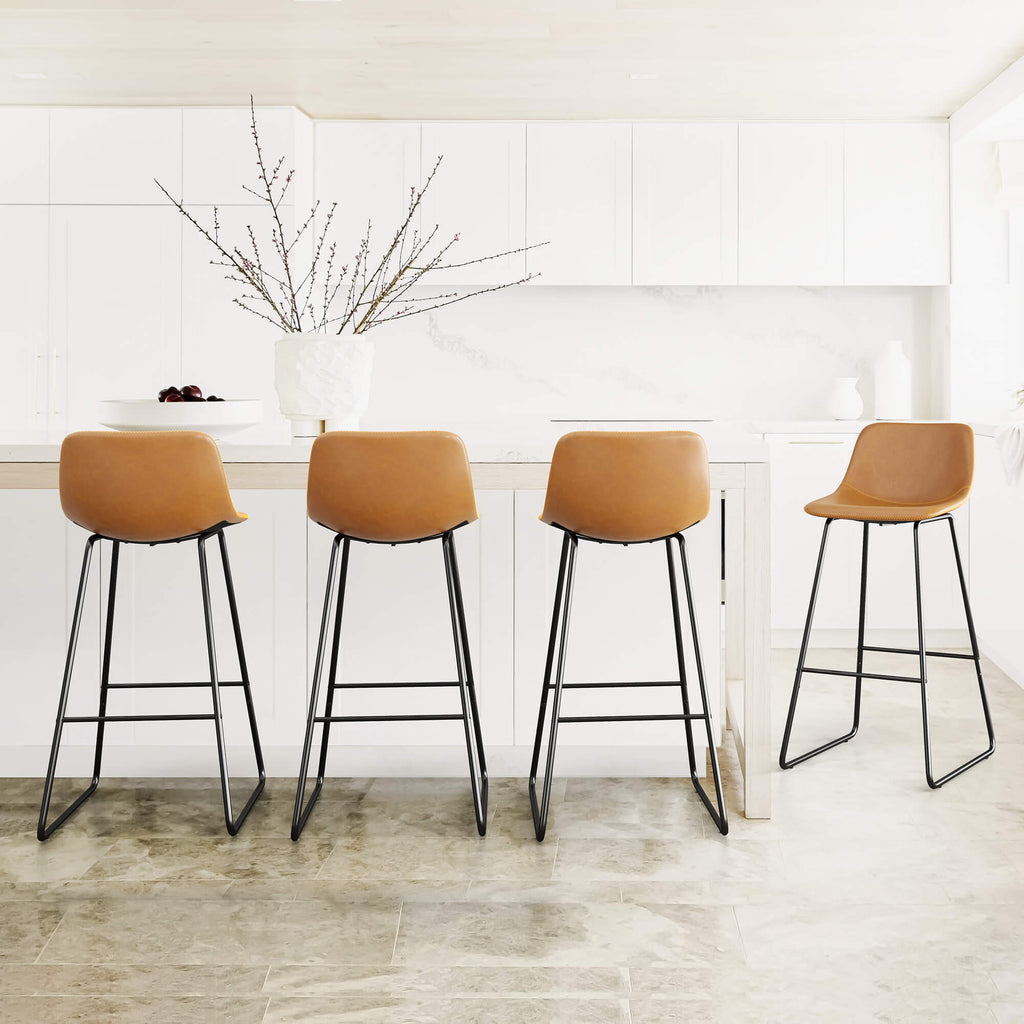 L-Shaped Seat
Excellent ergonomic design can perfectly support your buttocks and low back, so you can spend more time in kitchen and chatting with your family or friends.
Pros:
- Ergonomic seat relieves long-term sitting fatigue
- 300 LBS maximum weight capacity
- Easy to assemble
Cons:
- Can't swivel seat
To add sophisticated mid-century modern glamour to your kitchen with L-shaped seat bar stools, these are somechoices for you here .LUE BONA Featured Products.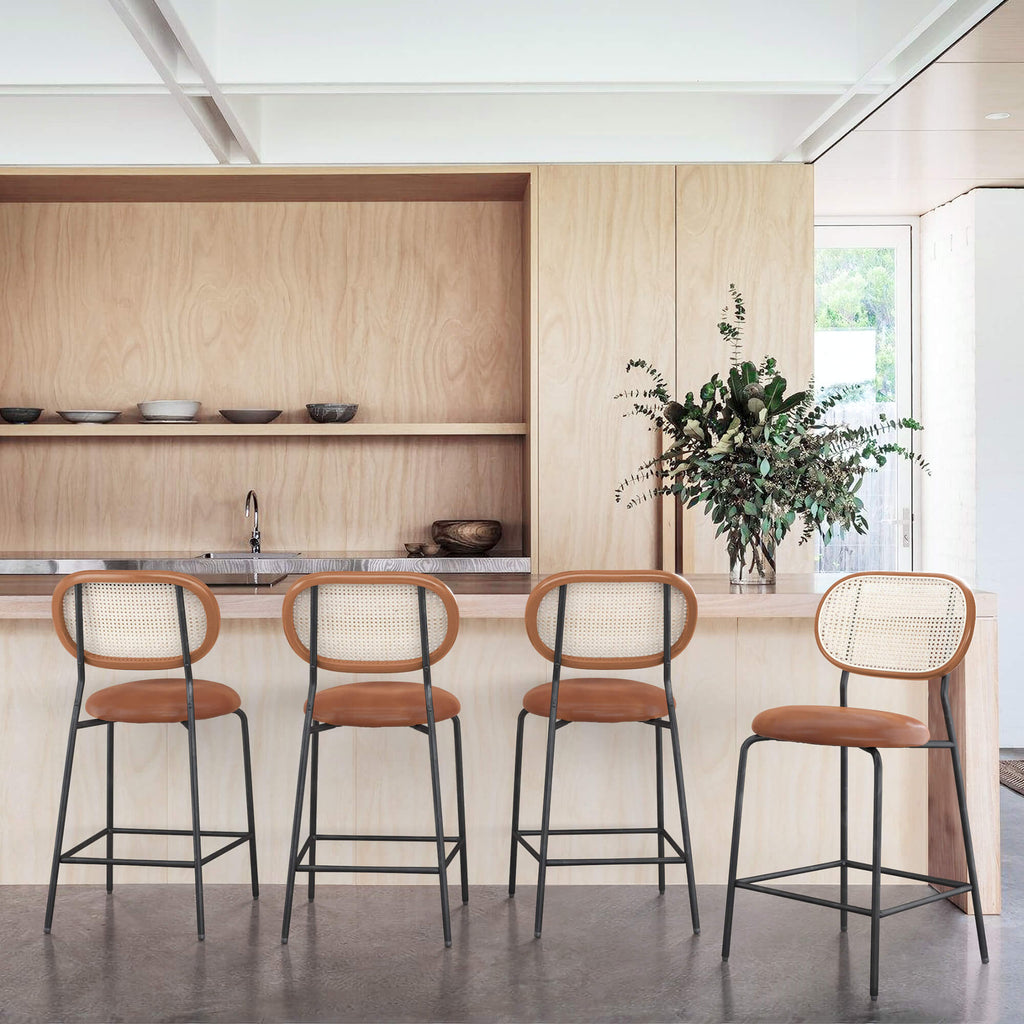 Round Standard Seat
It has good back support and a round soft seat that aren't too firm or soft. More comfort comes from how tall the back is. It offers full coverage and support, and your feet won't be left dangling in the air because you can rest them on the convenient horizontal bars between the chair's legs.
Pros:
- Seat cushion with good rebound
Cons:
-Higher backrest affects storage
Combined with minimalism clean style, and Super practicality this kind of barstool becomes your great companion at home. The backrest and round pad perfectly support your body, which can relieve the fatigue of the day. Faux leather round seat bar stool is your choice worth considering.